Product Description
Transparent screen is an innovative transparent LED display with transparent display, novel structure, high-definition and high brightness, simple application, intelligent control, energy-saving and environmental protection, novel image, etc., to achieve a new, irreplaceable and more extensive commercial applications, to pry the larger media advertising market. It is widely used in various scenes such as TV parties, large entertainment programs, store windows and high-end commercial exhibitions.
Characteristics
(1) No influence on light: 65% transparency; (2) The modularity: Free splicing; (3) Wide-viewing Angle: 160 ° viewing angle, look down/look up angle: 130 ° (4) Bright colors: High contrast ratio, and high refresh rate. (5) The positive light-emitting light bar, and easy to dismantle and maintain. (6) Full aluminum structure cabinet, the weight is only 9KG/㎡, with excellent weather resistance. (7) Energy-saving and environment-friendly, without auxiliary cooling equipment, natural air cooling, no noise. (8) After installation does not affect the indoor lighting, not affecting the overall architectural style. (9) Brightness ≥ 4000CD can play in the sunrise, low power consumption, the use of power consumption only to 240W/㎡. (10) vivid colors, a long life, up to 50,000 hours of service life, and good cost performance. (11) Can be installed by hanging, the upper and lower fixed frame can be used with the glass frame color consistent border, perfect seamless splicing.
Structural Appearance
Single Cabinet 1000x500mm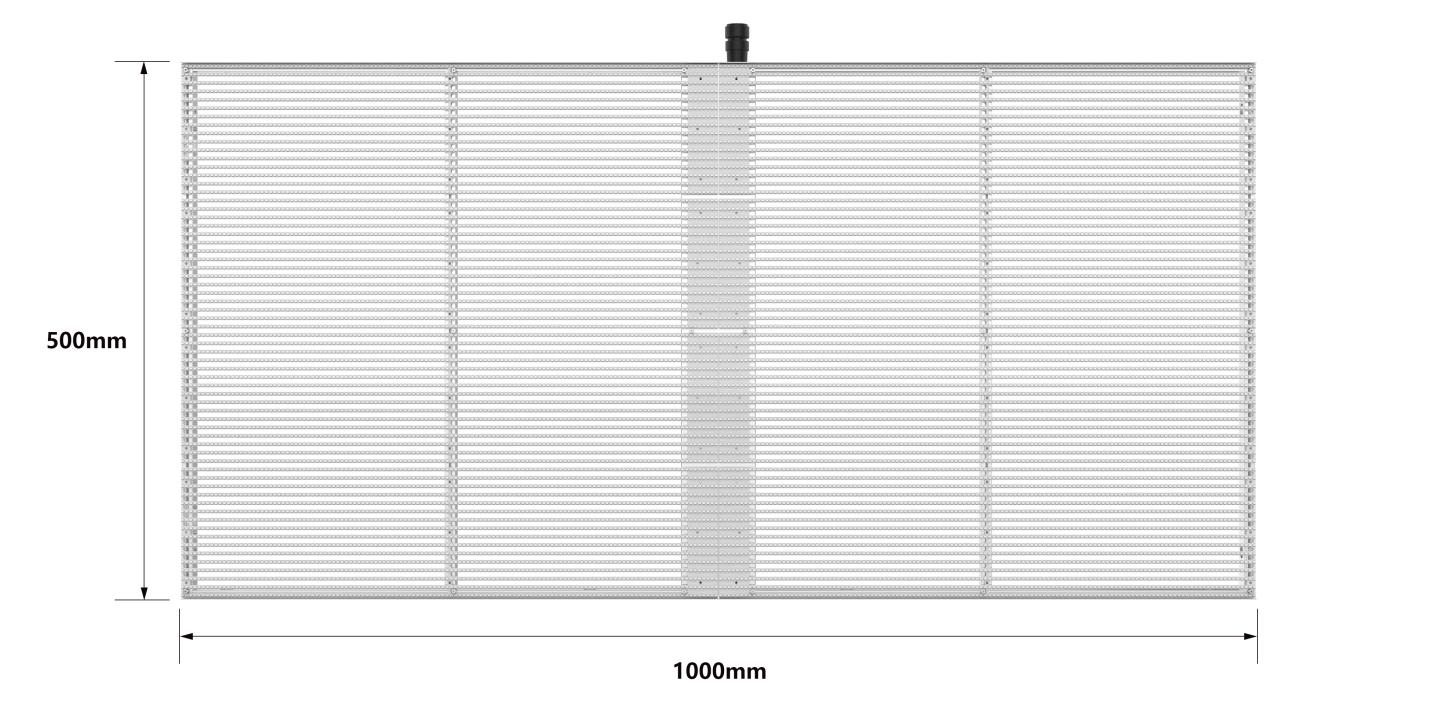 Detailed Parameters
Model Number

AZ2.6

AZ3.91

AZ10.4

Parameter Name

P2.6

P3.91

P10.4

Pixel Pitch(W*H)

2.6mm*6.9mm

3.91mm*7.8mm

10.4mm*10.4mm

Optimal Sight Distance

2M-40M

4M-40M

10M-40M

Screen Transparency

60%

65%

80%

Pixel Density ( dots/㎡)

55296

32768

9216

Maximum Power Consumption(W/㎡)

800

800

680

Average Power Consumption(W/㎡)

200

240

240

Cabinet Size(W*H*D)

1000mm*1000mm*50mm

1000mm*1000mm*50mm

1000mm*1000mm*50mm

Cabinet Resolution (W*H)

384*144

256*128

96*96

Cabinet Weight

5kg

5kg

5kg

Brightness(CD/㎡)

≥4000

≥4500

≥5000

LED Light Beads

1415 RGB

1921 RGB

3535 RGB

Refresh Frequency

≥3840Hz

≥1920Hz

≥3840Hz

IP Rating

IP30

IP30

IP30

Gray Scale

16bit

16bit

16bit

Scanning Mode

1/12

1/8

1/4

Screen Material

Aluminum Frame + Light Bar

Aluminum Frame + Light Bar

Aluminum Frame + Light Bar

Display Interface

Terminal DIV/HDMI

Terminal DIV/HDMI

Terminal DIV/HDMI

Working Environment

-10℃~40℃

-10℃~40℃

-10℃~40℃

Installation Method

According to the site can be lifted, fixed installation method
Technical Standards
4.1 Exterior requirements 1-1 The exterior of the profile is brilliant in color, in good condition without traces of scratches; the light beads are uniformly distributed, and the assembled parts do not shake or fall off. 1-2 The structure size error is not more than ±1mm. 4.2 Testing environment and basic parameters 2-1 Operating environment temperature: -10℃~40℃ 2-2 Environmental relative humidity:L 90%RH 2-3 Operating current:DC5V 4.3 Technical requirements of image 3-1 Vivid color, true picture, clear and nature, high color reproduction 3-2 Video resolution standard resolution: 1920x1080 3-3 Uniform brightness of each lamp bead, no dead light, bump. 3-4 clear and smooth imaging, clear hierarchy, stable picture quality, no flickering phenomenon. 4.4 The aging requirements 4-1 red, green, blue pure color test, no color bias, no flashing. 4-2 no less than 48 hours of normal video playback, no adverse phenomena. 4.5 Detecting equipment The Pantone color card standard, grayscale integrated test chart, accuracy of ± 0.5% digital multi-meter, precision of ± 0.02mm vernier callipers, testing fixtures, high and low temperature humidity and heat test chamber, lighting brightness test instrument.
Single Cabinet 1000x1000mm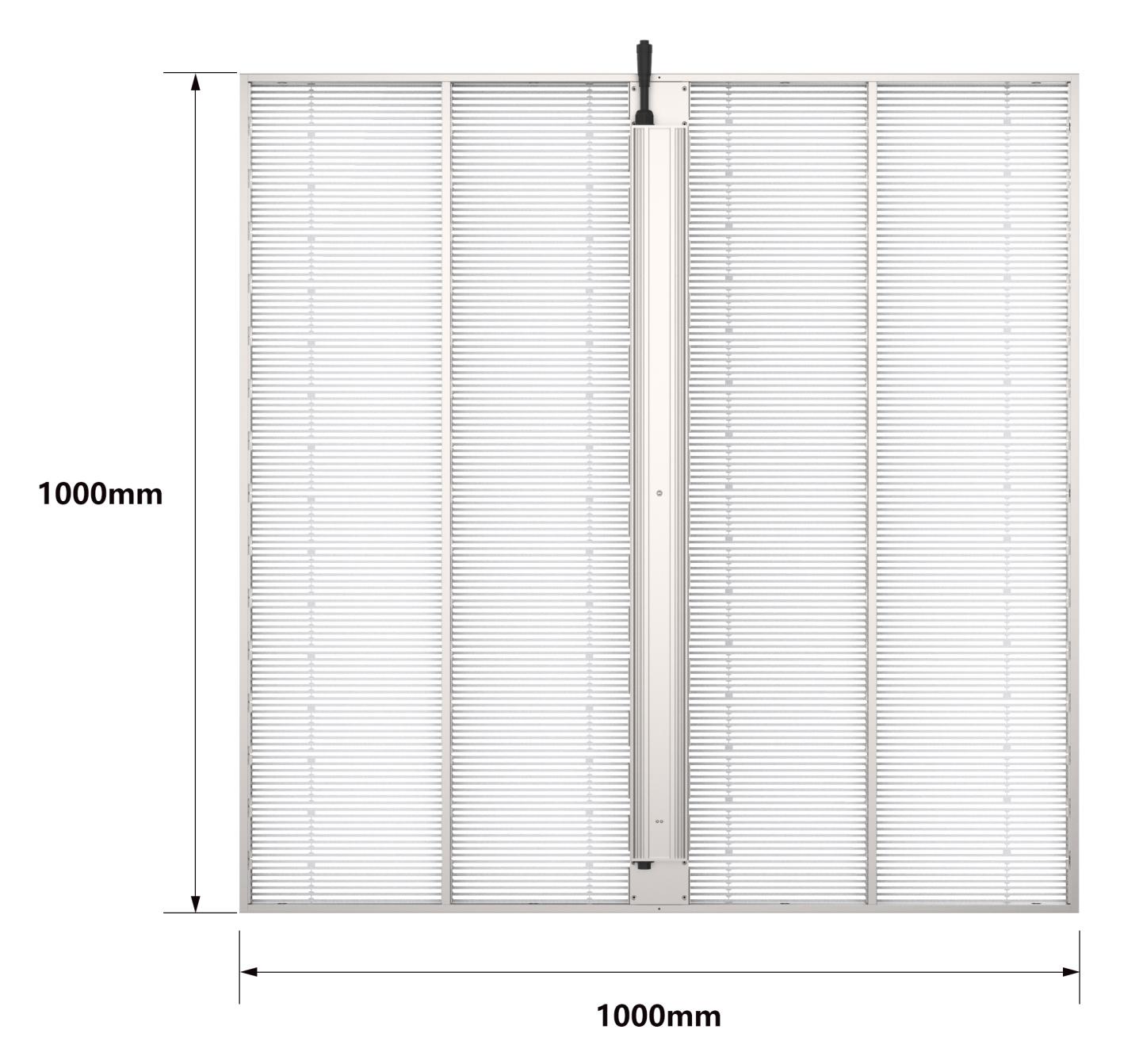 Installation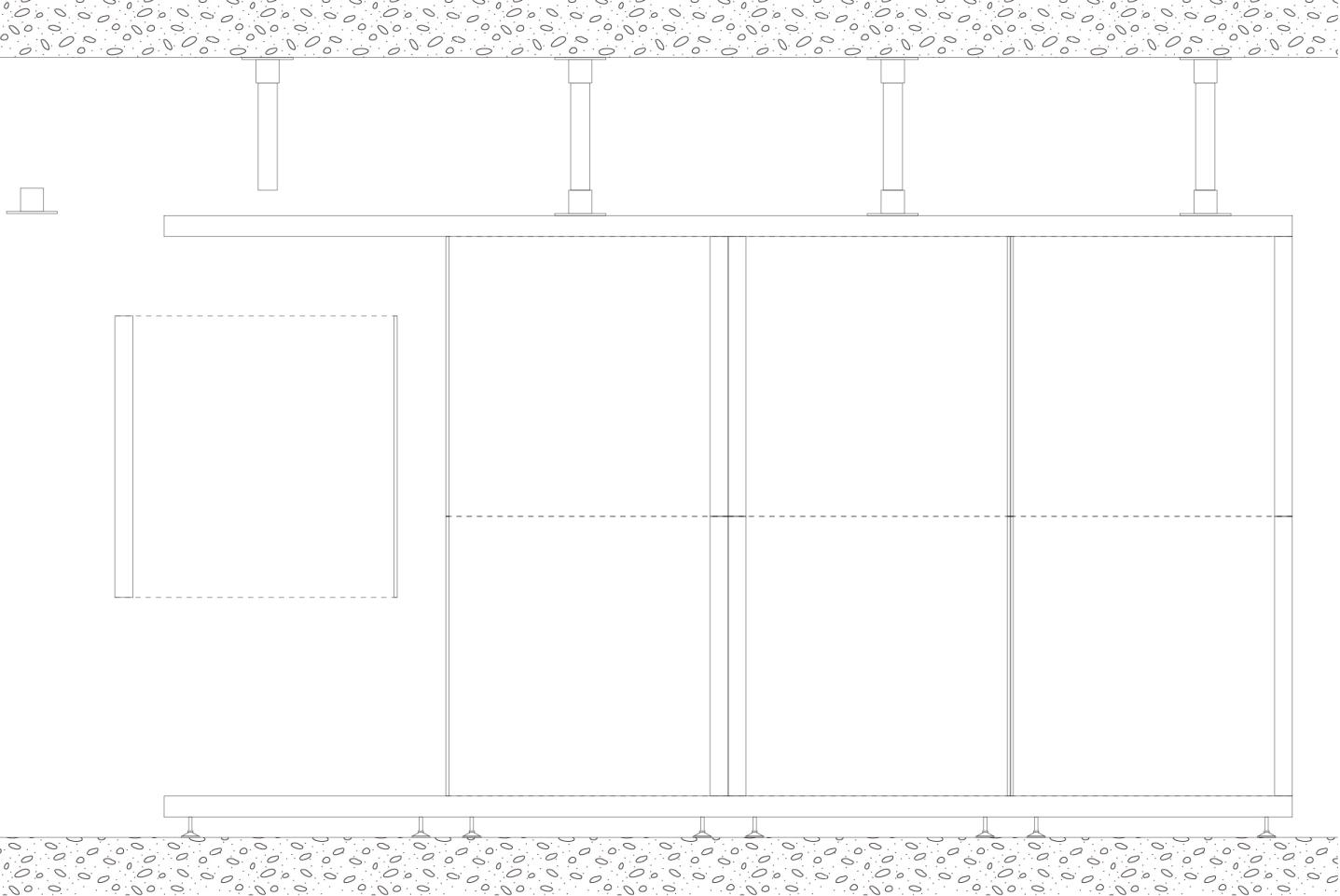 The Support Bar Spell Screen Installation Schematic
Hanging Splicing Screen Installation Schematic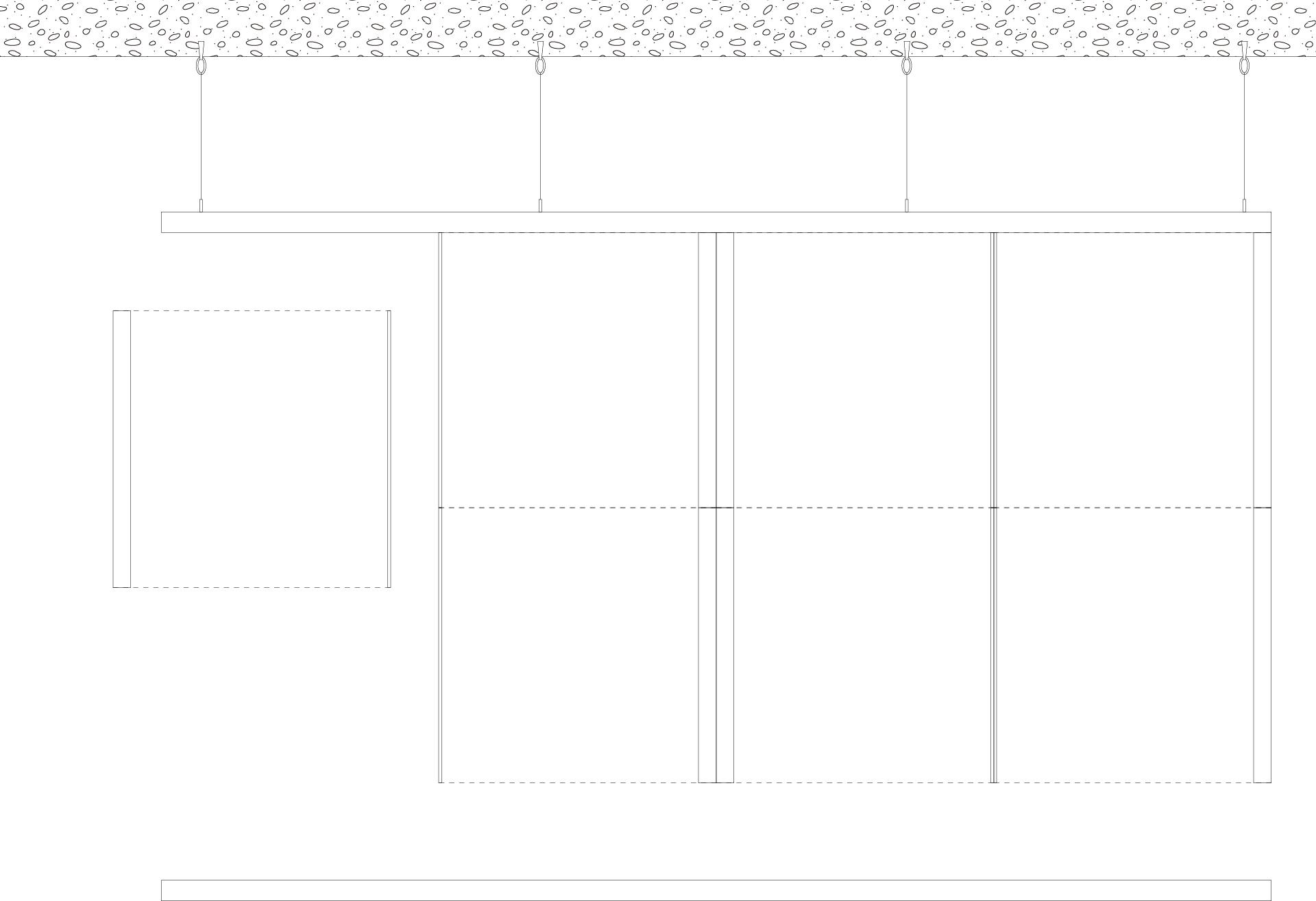 Single Cabinet 500x500mm