Dazzle and Sparkle Your Event with Stunning Light Up Letters in Surrey
By:Admin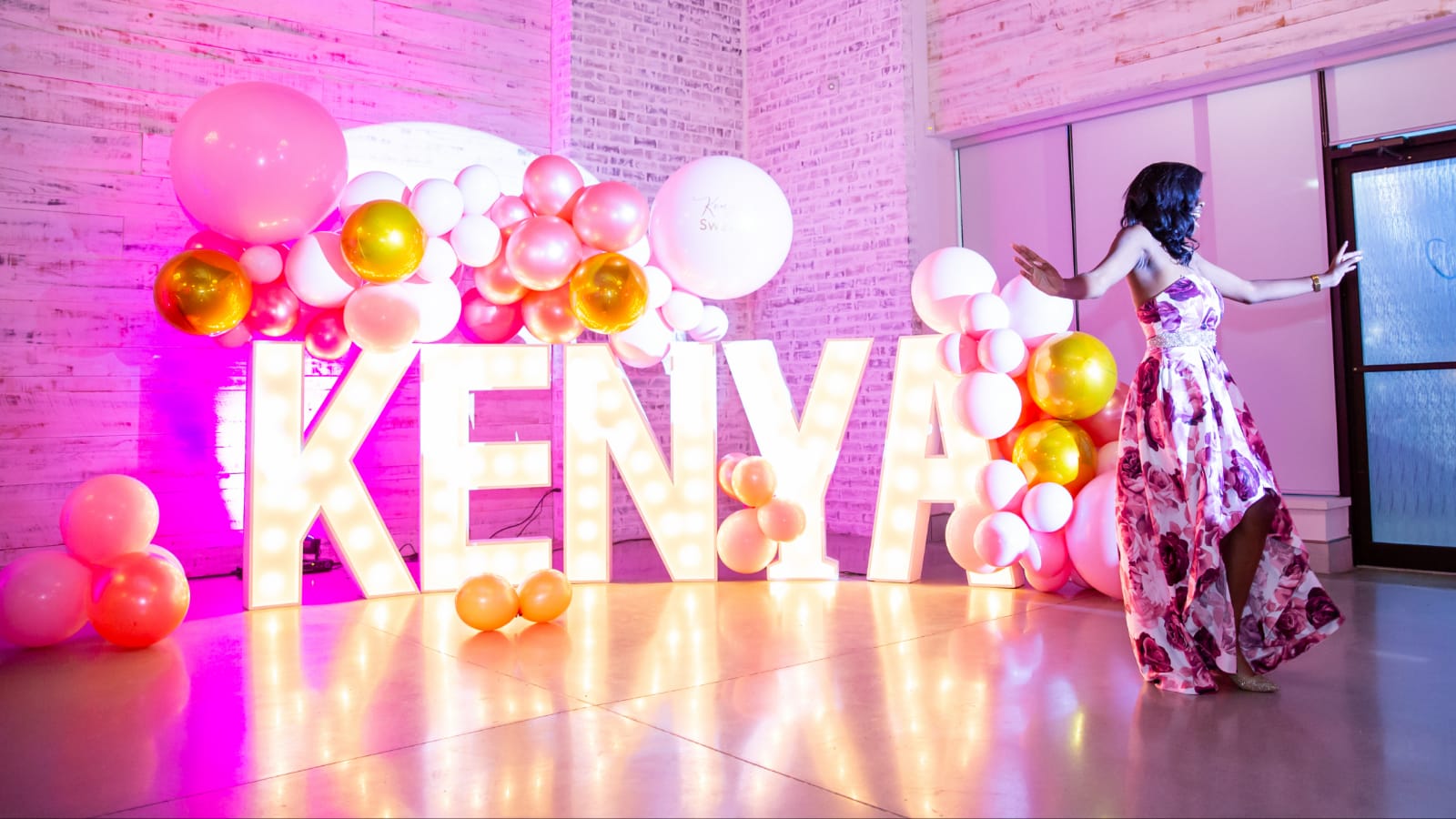 Light Up LED Letters: Adding Glitter and Glamour to Your Event

Are you looking to add a touch of glamour and sophistication to your next event? Look no further! Light Up LED Letters are the perfect way to make your event dazzle and sparkle. Whether it's a wedding, corporate function, or birthday party, these stunning letters are guaranteed to leave a lasting impression on your guests. In this blog post, we will explore the world of Light Up LED Letters and how they can elevate your event to new heights.

What are Light Up LED Letters?

Light Up LED Letters are large, illuminated letters that are crafted with LED lights. These letters can be personalized to spell out any word or phrase of your choice, making them a versatile and eye-catching addition to any event. The LED lights used in these letters emit a soft, warm glow, creating an enchanting atmosphere that is sure to captivate your guests.

Why Choose Light Up LED Letters?

There are several reasons why Light Up LED Letters have become the go-to decoration for event planners and party enthusiasts alike. Here are a few key advantages that make these letters a must-have for any occasion:

1. Wow Factor: Light Up LED Letters are an instant crowd-pleaser. As soon as your guests enter the venue, they will be greeted by the sight of these dazzling letters. The impact they create is undeniable and will instantly elevate the ambiance of your event.

2. Customization: With Light Up LED Letters, you have endless possibilities for personalization. From initials and names to inspiring phrases and hashtags, you can choose any combination that suits your event theme or purpose. This flexibility allows you to make a statement and create a memorable experience for your guests.

3. Versatility: Light Up LED Letters are not limited to specific events or venues. Whether you are hosting a wedding, a grand opening, or a milestone celebration, these letters can be adapted to suit any occasion. They can be used as a focal point, backdrop, or even as a prop for photography sessions, adding an extra touch of elegance to your event.

4. Photogenic Appeal: In the age of social media, it's essential to create Instagram-worthy moments at your event. Light Up LED Letters make the perfect backdrop for capturing stunning photos and selfies. Their eye-catching design and soft glow create a picture-perfect setting that will make your event stand out on the feeds of your guests.

5. Easy Setup: Despite their grand appearance, Light Up LED Letters are incredibly easy to set up. They are lightweight, low-maintenance, and can be transported and arranged effortlessly. With the help of a professional event planning team, you can have these letters installed and ready to shine in no time.

How to Incorporate Light Up LED Letters into Your Event?

Now that you understand the wonders of Light Up LED Letters, let's explore a few creative ways to incorporate them into your event:

1. Welcome Sign: Greet your guests with a grand entrance by placing Light Up LED Letters that spell out "Welcome" or the name of your event at the entrance. This will set the tone and build anticipation right from the start.

2. Photo Booth Backdrop: Create an unforgettable photo booth experience by using Light Up LED Letters as a backdrop. Spell out phrases like "Strike a Pose," "Oh Snap," or simply the event hashtag to encourage your guests to capture memorable moments.

3. Centerpiece: Make your event tables shine by incorporating Light Up LED Letters as centerpieces. Use initials or short phrases that hold significance for you or the occasion to add a personal touch.

4. Dance Floor Decor: Transform your dance floor into a magical space by placing Light Up LED Letters along the perimeter or in strategic locations. Spell out catchy phrases like "Dance All Night" or simply the word "Love" to create an enchanting atmosphere.

5. Prop for Speeches: Use Light Up LED Letters as a prop during speeches or presentations. For example, if someone is giving a toast at a wedding, they can hold letters spelling out "Cheers" or "Congratulations" to add a special touch to their words.

In conclusion, Light Up LED Letters are a stunning addition to any event. Their ability to create a glamorous and captivating atmosphere is unrivaled. Whether you want to make a statement, personalize your event, or create memorable photo opportunities, Light Up LED Letters are the perfect choice. So, don't wait any longer; let these illuminating letters light up your next event and leave your guests in awe.

Remember, it's not just about event planning – it's about creating an unforgettable experience that will be talked about long after the event has ended. Light Up LED Letters will ensure that your event is the talk of the town and create memories that will last a lifetime.